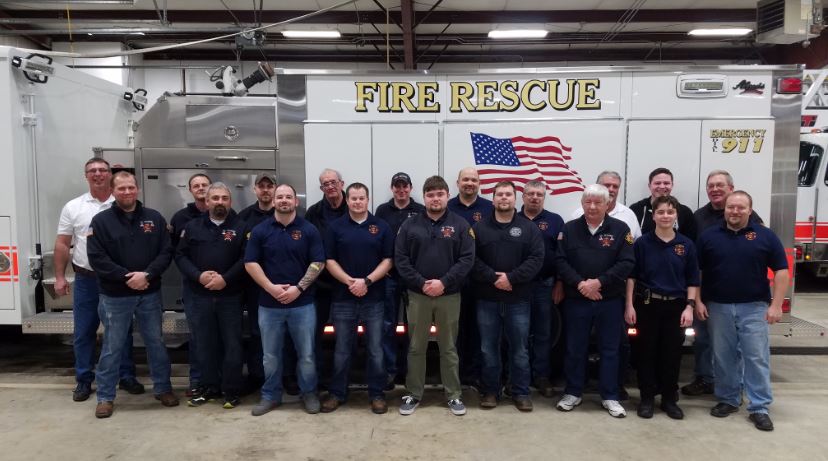 204 S. Jackson
Mount Pleasant, IA 52641
319.385.1488/319.385-1470
The Mt. Pleasant Fire and Rescue Department consists of 26 volunteer fire fighters, including 5 officers. On average, the department responds to approximately 150 calls for service a year.
Officers
Drew Schumacher – Fire Chief
Jeff Beavers – Assistant Chief
Anthony Blint – Senior Captain
William Bensmiller – Captain
Joe Ruby – Senior Lieutenant
TBD  – Lieutenant
The department is equipped with the most modern fire fighting equipment available, including infrared vision cameras, self-contained breathing apparatuses, and a fleet of trucks including an aerial ladder truck, 5 pumpers, 2 tankers, brush truck, two support vehicles, and a rescue vehicle. The rescue vehicle comes with the Jaws of Life and is used in most accident scenes in the area.
The department also provides fire inspections for businesses and industries, educational visits to area schools on fire safety, and tours of the fire station to youth groups. The Women's Auxiliary raises funds on behalf of the Fire Department to benefit fire victims with monetary contributions.
Currently, open burning is permitted inside city limits for yard waste only. The fire must be 25 feet from any structure, must have an available water source, and must be attended.
For any other additional burning concerns, please contact Drew Schumacher.